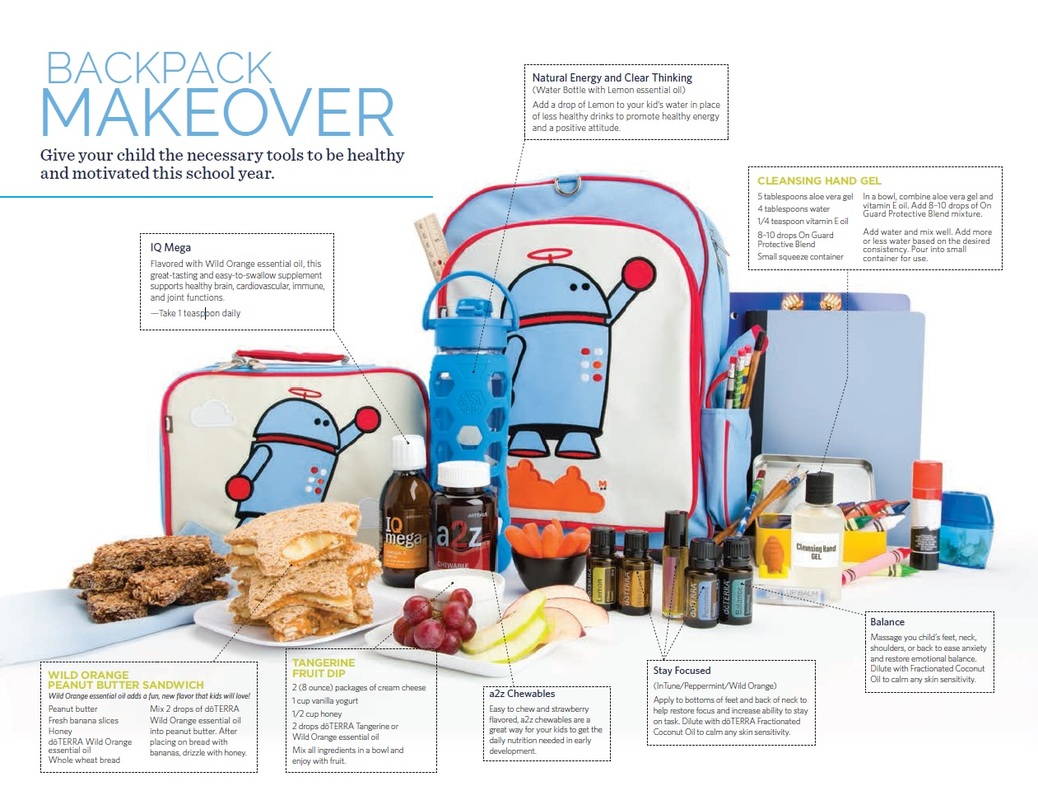 Keep you and the kids healthy this year with implementing doTERRA oils into the daily routine.
• Help promote good sleep habits with Serenity and Lavender essential oil.
• Boost the immune system with On Guard essential oil blend, and enjoy other On Guard products such as toothpaste, throat drops, hand wash, and detergent!
• Increase focus with InTune focus blend
• Help relieve stress with Wild Orange and/or Balance essential oil
Check out all of the essential oils and health products available to keep you and your family a step ahead this year at
www.mydoterra.com/ascentialacu
.