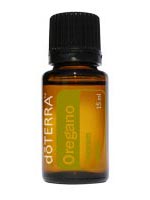 Oregano Essential Oil is popular for its immune boosting benefits and cleansing properties. A great oil to have on hand during the winter months!
Oregano helps to cleanse the air , boost immunity, and give a feeling of security when used aromatically. It is not only immune boosting but it is anti-fungal, anti-viral, and it decreased inflammation. It can be used topically for warts and calluses on the skin. Be careful when using topically though as oregano is a 'hot' oil. If you have sensitive skin add a carrier oil like fractionated coconut oil to avoid sensitivity.
(Word of caution: do not apply oregano directly to the face without a carrier oil)
Another way to take oregano is to put a few drops in a veggie cap to take internally. I often take a veggie cap of 3 drops oregano, 3 drops frankincense, and 4 drops of lemon to prevent colds and flus this time of year. My own personal flu bomb!
Retail Price: $32.00
Buy Oregano Oil Now
Wholesale Price: $24.00 -
Learn How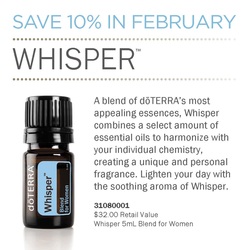 Save 10% this month on Whisper!

This is one of my personal favorites. I use this oil everyday my rubbing one drop onto my wrists and forearm as perfume. Whisper helps to maintain normal hormone levels and create a sense of peace and well-being. It is specifically formulated to blend with your natural scent so no two people wearing Whisper will experience the exact same fragrance!