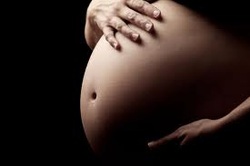 Pregnancy comes easily to some couples, but not everyone. Infertility rates are on the rise, and one of the most common things I treat in our office. When you add up all the variables that have to be in perfect alignment it's a miracle anyone actually conceives in the first place.
I like to give my patients tools that they can use to take control of their health and to increase their chances of conception. I believe that much of the increased infertility rates have a lot to do with our unhealthy diet.
A common deficiency linked to infertility in both males and females is zinc. Eating a diet full of fish, dark green leafy vegetables, and nuts will help you increase your zinc intake. Another factor in infertility is yeast. Yeast is a fungus that can be difficult to get rid of. Yeast has to feed off a host, in this case your body. It disrupts the endocrine system, your thyroid gland, and your ovaries. It likes to mimic a lot of things trying to hide in your body so it may be difficult to recognize yet, yet a lone combat it. One of the things yeast likes to mimic is estrogen. So if your body has too much yeast, your body thinks it has too much estrogen. To compensate for this your body begins decreasing its estrogen production. If your body thinks you have too much estrogen it will begin decreasing your progesterone levels leaving you with an imbalance of estrogen and progesterone. This is critical because if your body is decreasing progesterone, it can lead to anovulation (not ovulating) or miscarriage.
Diet wise begin cutting our things that feed yeast, this includes dairy and sugar. Now you can still have a little, my rule of thumb is 80/20, 80% of the time keep it out of your diet! You should cut refined sugars and grains like white flour or white rice, and avoid an excess intake of breads and anything corn based.
Here is a protocol to use to help increase your fertility along with regular acupuncture treatments using doTERRA essential oils and supplements.
- GX Assist: take the first 10 days of your cycle: 1-2 capsules 3 times a day.
- PB Assist: take on days 11-14 of your cycle: 1 capsule 3 times a day, then 1 capsule a day until the end of your cycle.
- Phytoestrogen: take 1-2 capsules every day to help eliminate bad estrogens in your body, and balance the good estrogens.
- Clary Calm: Apply this oil to the bottoms of the feet, lower abdomen, and wrists daily to balance hormones and manage mood swings.
- Grapefruit Essential Oil: take 16 drops every morning in water, under the tongue, or in a capsule to help balance progesterone. (When our bodies are under stress cortisol inhibits progesterone production; grapefruit prevents cortisol from blocking progesterone.)
- LifeLong Vitality Pack: take supplements daily as directed on package