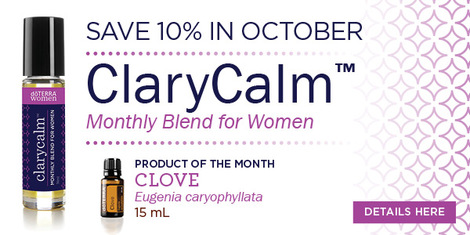 This is a personal favorite blend of mine. Clary Calm™ is a proprietary blend of essential oils that have been used traditionally to balance hormones and manage symptoms of PMS and the transitional phases of menopause. ClaryCalm provides temporary respite from emotional swings sometimes associated with regular hormone cycles in women.It is a a topical blend of clary sage, lavender, bergamot, Roman chamomile, cedarwood, ylang ylang, geranium, fennel, carrot seed, palmarosa and vitex.
If you experience infertility, PMS symptoms, or symptoms due to menopause of hot flashes and emotional ups and downs this oil is made for you!
Visit Ascential Acupuncture's doTERRA Essential oil website to place your order.
http://mydoterra.com/ascentialacu