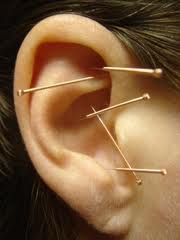 Here at Ascential we've helped many people who suffer with addictions from tobacco and alcohol abuse to prescription drugs and cocaine etc. The use of acupuncture helps to not only treat the addiction itself but also the withdrawal symptoms to help restore overall functioning. It reduces cravings, anxiety, and irritability that are often associated with the withdrawal period of recovering from substance abuse.

Here's an exert from a recent article in the huffington post on the effectiveness of acupuncture for substance abuse and how many programs are beginning to implement acupuncture as a part of their protocol.

More than 2,000 drug and alcohol treatment programs in the U.S. and 40 other countries have added ear acupuncture to their protocol. This development is based on the 35-year experience of Lincoln Hospital (Bronx, N.Y.), which delivered 100 acupuncture treatments per day as part of its comprehensive substance disorder program. The nationally-recognized Miami Drug Court is an outgrowth of the Lincoln experience.
Acupuncture provides a foundation for recovery and psycho-social rehabilitation. It is a supportive component of a substance abuse treatment as well as in enabling job readiness.

Several characteristics of acupuncture enhance overall functioning:

1. As a non-verbal intervention, it helps in reaching resistant patients.
2. It reduces anxiety and agitation while facilitating calm and receptive behavior.
3. It helps develop an inner meditative core in even the most troubled and fearful persons.
You can read read the full article here:
http://www.huffingtonpost.com/dr-michael-o-smith/addiction-acupuncture_b_1665796.html